10 Quirky And Cute Valentines Printables
Not every Valentine needs to be pink and heart shaped! These printables are goofy and feature a variety of different themes, each with a valentines day touch!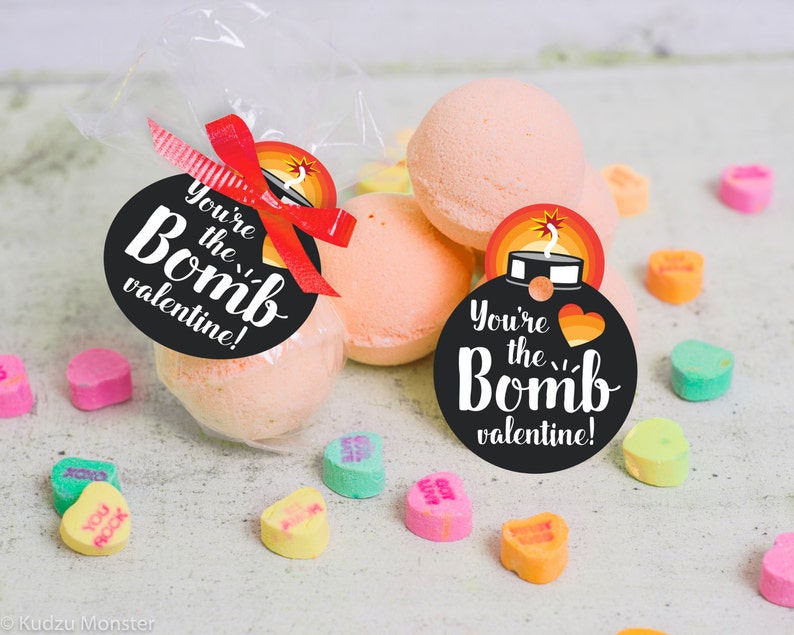 You don't always have to give your valentine chocolate or candy, bath bombs are an underrated gift option that are sure to make a splash! These tags feature a cartoon Bomb to accompany the (hopefully) less explosive bath bomb.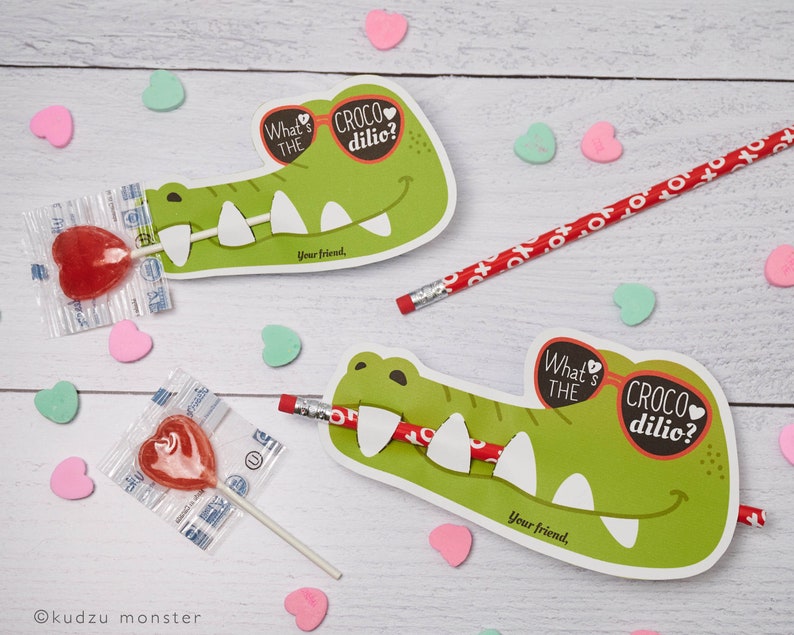 Nothings sweeter then your smile, crocodile! This printable is a card of a cool green croc with sunglasses and a smug, toothy smile. It's designed to be able to hold a lollipop or pencil in its mouth.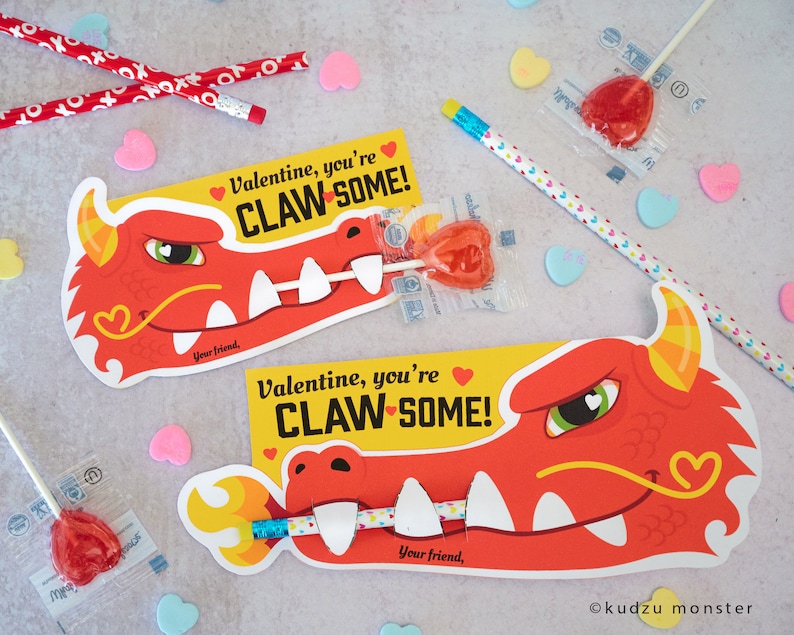 Chinese Dragon Valentines Pencil Hugger
I think it's safe to say that dragons are even more fierce than crocodiles. This Fiery  red dragon is one from Chinese mythology. No need to be afraid! This dragon just wants to say that you're CLAWsome. It's the perfect creature to deliver a little valentines present too!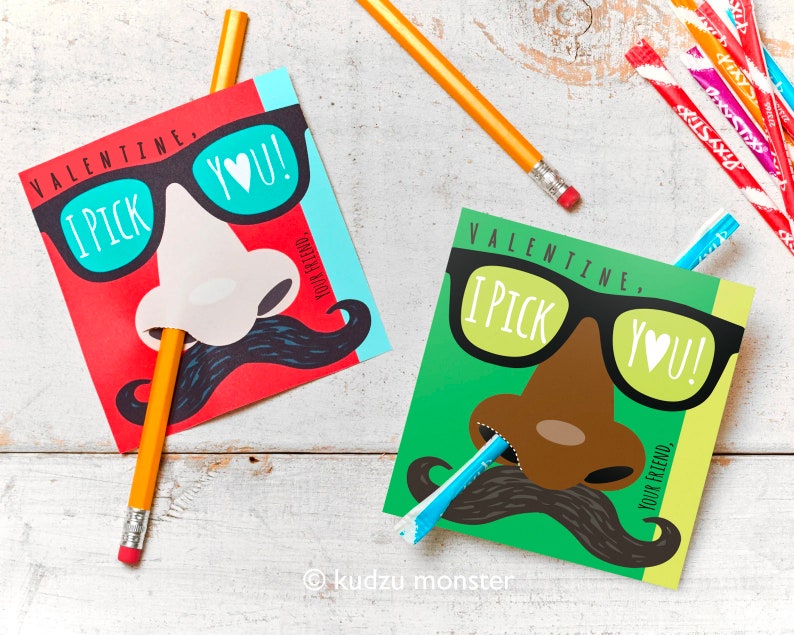 Valentine nose picking pencil holder
 These silly valentines feature mustachioed and bespectacled noses with a variety of skin tones and background colors. You can stick a pencil or pixie stick up the nostril and give it to your valentine. (there shouldn't be any snot, but you can never be too sure..)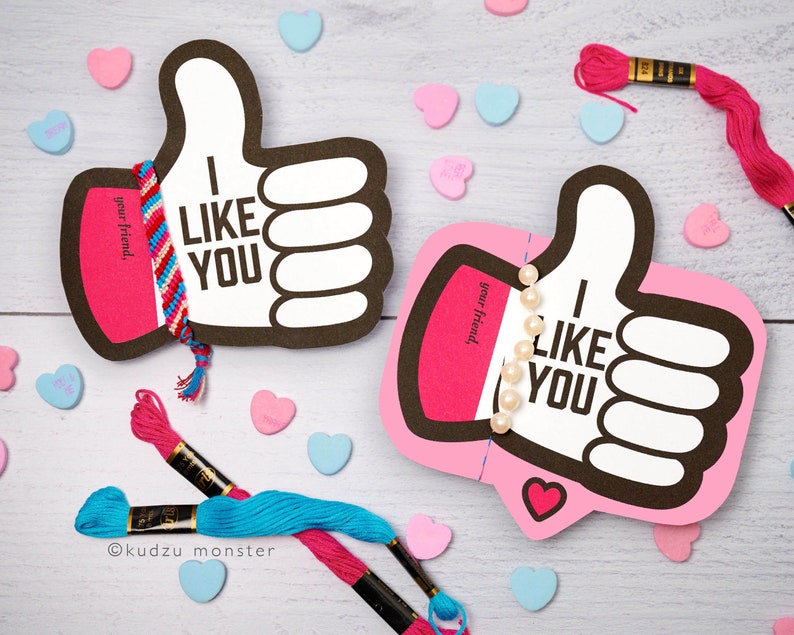 Thumbs Up Emoji Valentines Friendship Bracelet Card
Give your valentine the feeling of online validation in real life! These thumbs up emoji cards are made just for that. They're also made so that you can put a friendship bracelet on them.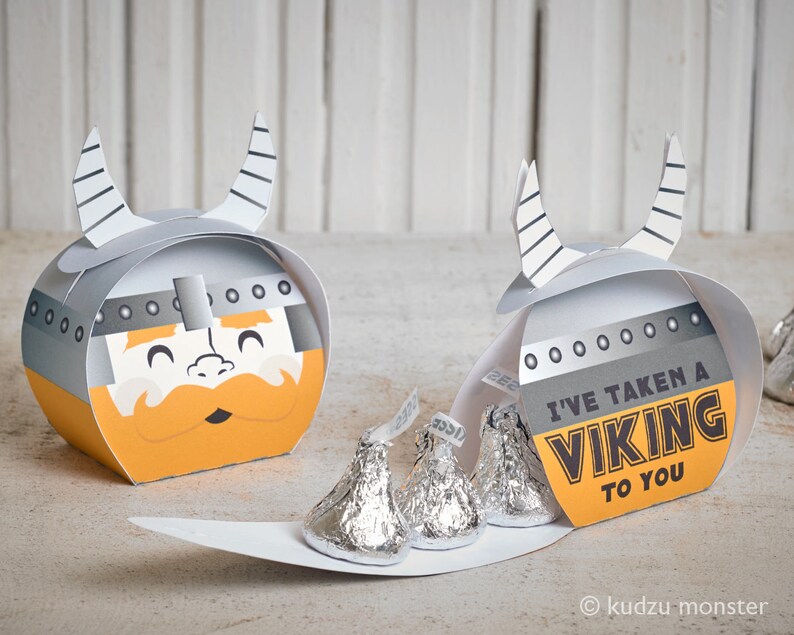 This mighty viking has a gift to give you! He's a little fold up gift box that can fit something like Hershey kisses or a small toy. Our viking has a magnificent orange beard and a helmet with the classic horns.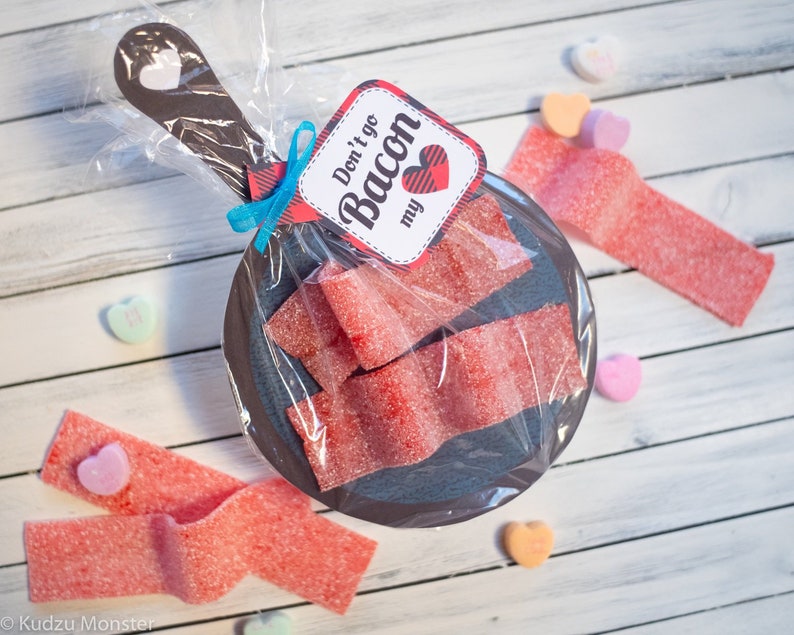 What's Shaking bacon? Stick the frying pan print in a plastic sandwich bag, and then put in some candy that looks like bacon. I used sour belt gummy candies for my bacon.  then attach the tag and tie the baggy closed with a ribbon!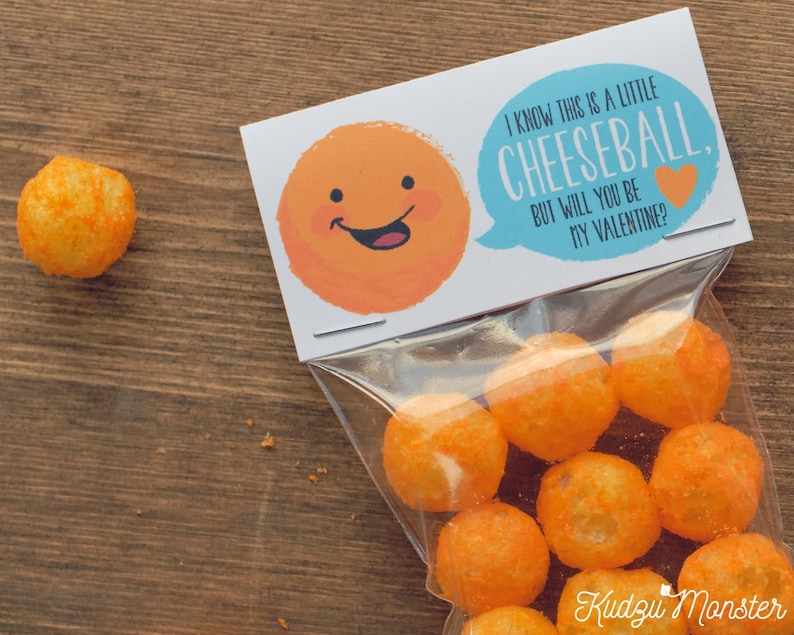 Cheeseball Valentine bag label
A savory snack like a cheese ball can be just as yummy as a chocolate or candy. Put together a bag with cheesy balls and staple it closed with this cute punny label.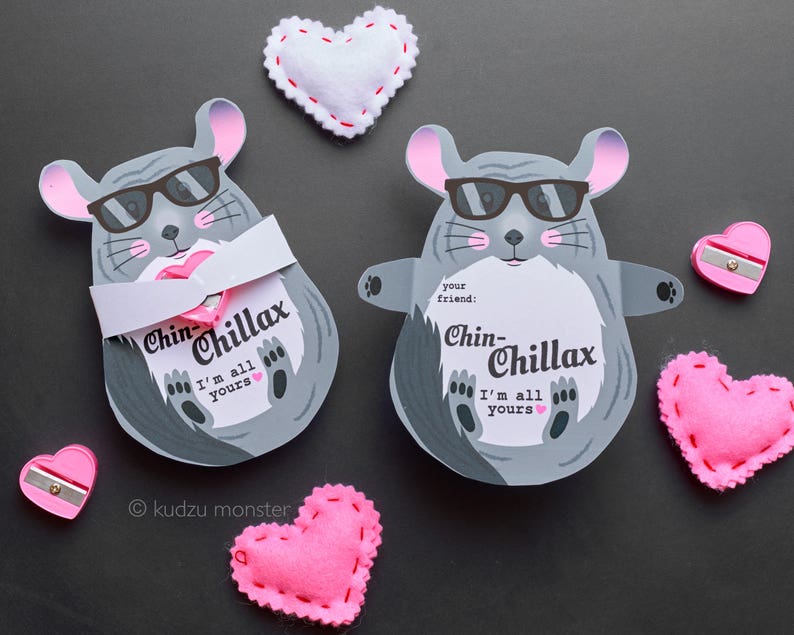 This adorable furry-looking rodent is wearing shades and is ready to give your valentine a little gift! I used a pencil sharpener, but a small toy, candy, or chocolate  would work too!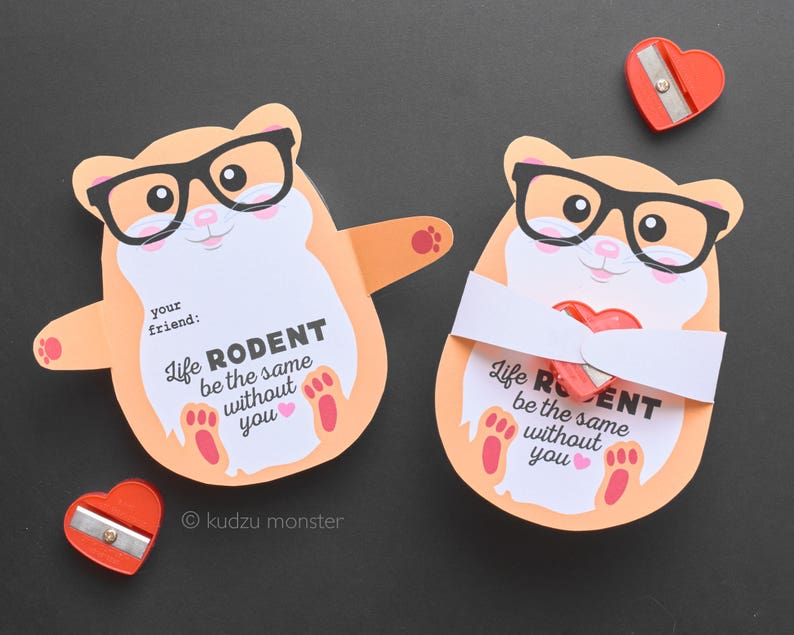 And finally, we have a cute hamster friend in glasses who's life RODENT be the same without you. Like the others, this card can be easily printed at home! 
Thanks for stopping by, enjoy coupon code KUDZUBLOG for 20% OFF all printable products!