10 Cat And Dog Valentines Printables
If you like cats, dogs, or both, Kudzu Monster has you covered! These valentine printables feature a variety of different cute puppies and kittens. You simply download the file after you purchase it, and then you can print as many as you want!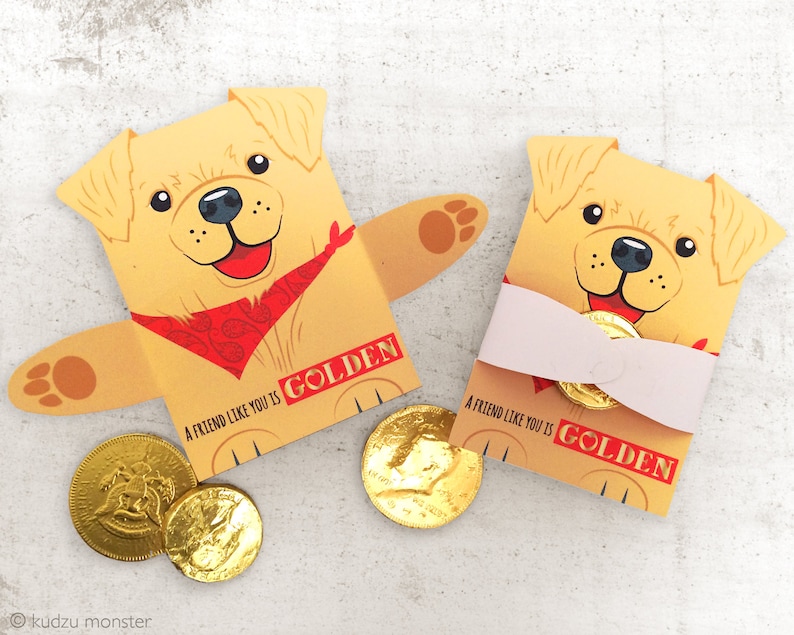 Golden Retriever Valentines Candy Hugger
This Golden Retriever is sporting a red bandana along with the yellow fur. I gave this lil guy some chocolate gold coins to hold, but any small candy would work!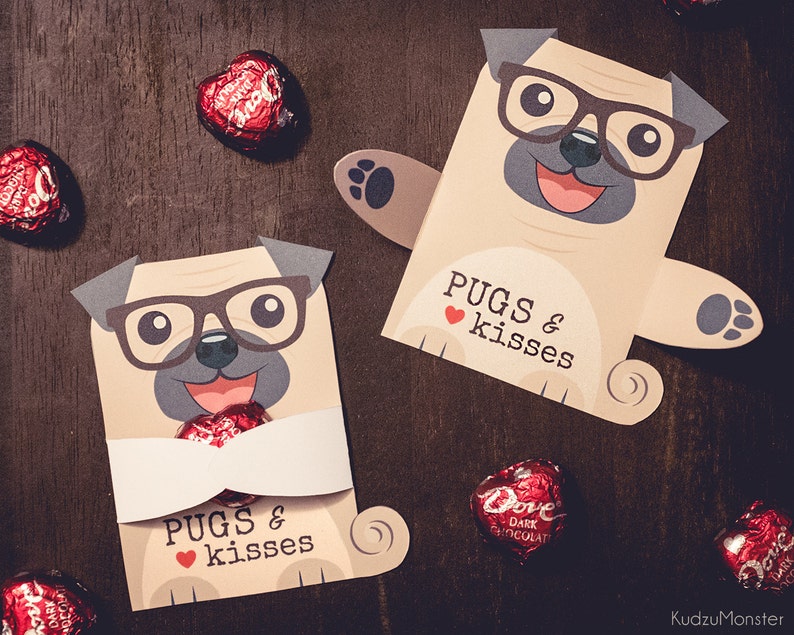 Pugs and kisses for all! Curly pug tails are included of course. just tape a candy or small toy on it and seal it with the pugs paws. You could also put the pup in a plastic bag and make it hug a cookie! That goes for all of the dog and cat huggers on this list.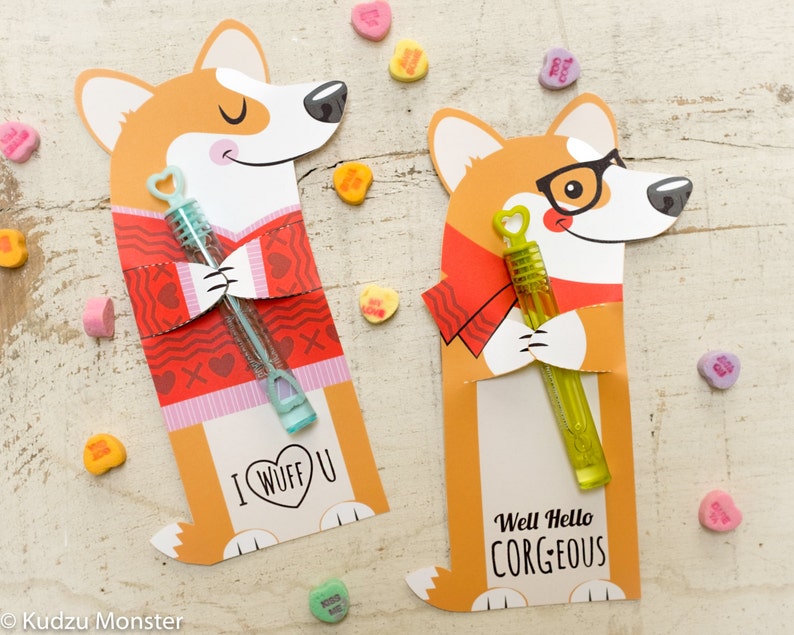 These orange corgis are dressed cozy for February with their red jackets and scarfs. the dog with the scarf is also sporting some smart looking glasses! These are 4.5" wide x 7.4" tall.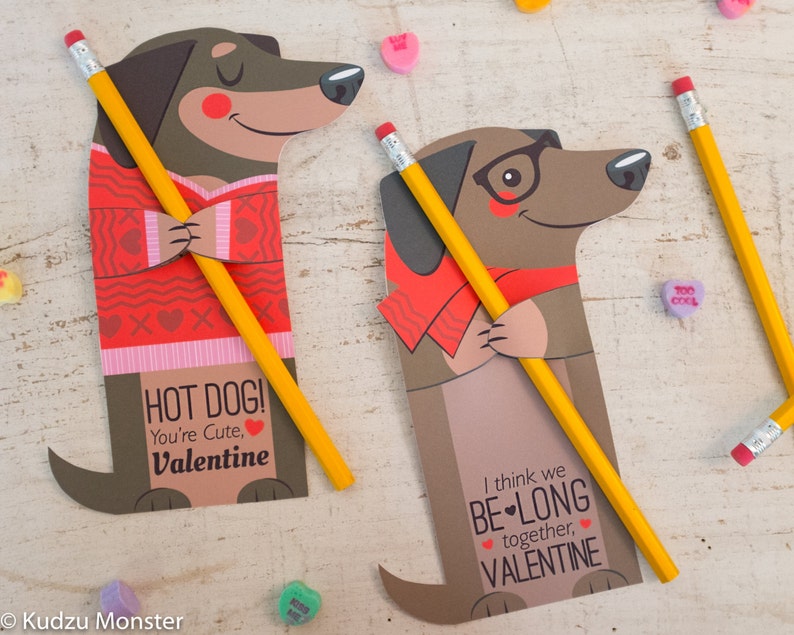 Weenie Dog Valentines Pencil Hugger
Weenie dogs (or dachshunds) are absolutely adorable! These fellas can hug pencils, a themed eraser, and much more! like the corgis, these are approximately 4.5" wide x 7.4" tall.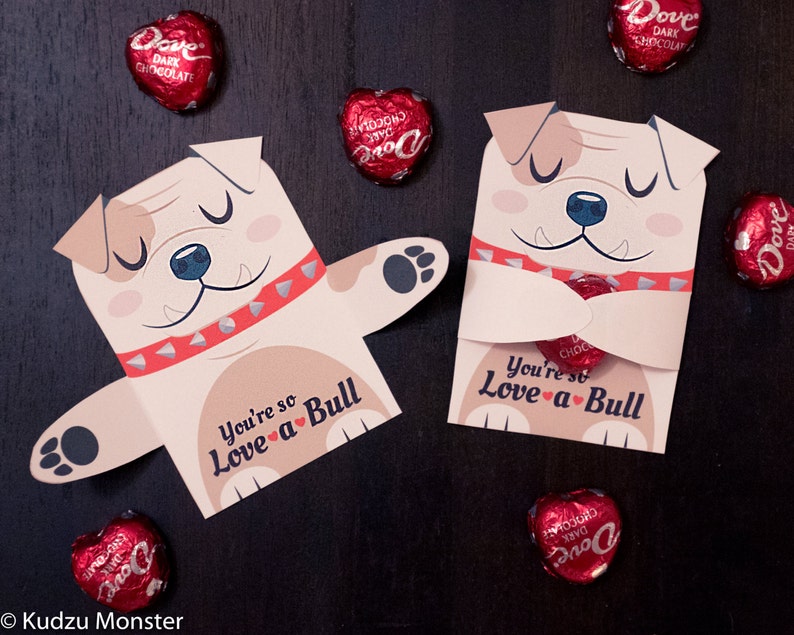 English Bulldogs are especially love-a-BULL. These cute valentines cards feature some bulldog pups rocking spiked red collars. they're ready to hug a little valentine gift of your choice!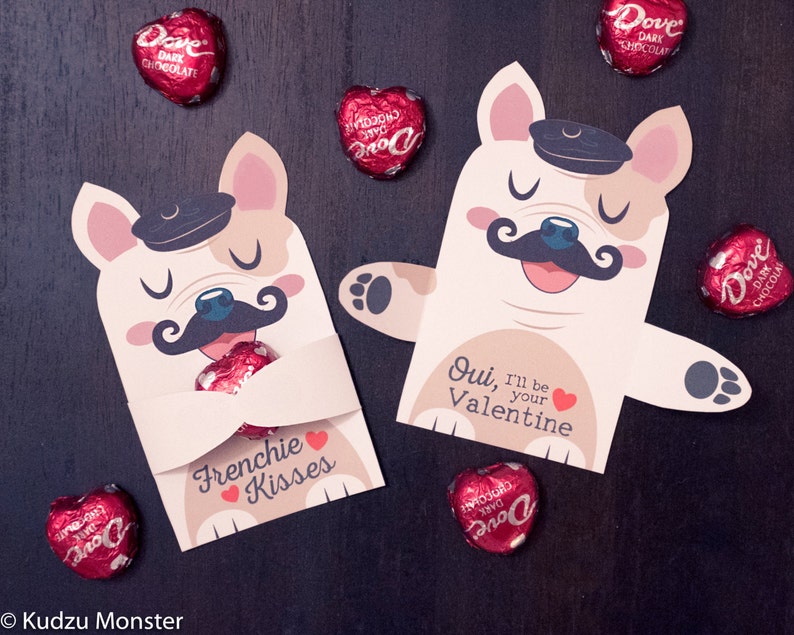 Frenchie Valentines Candy Hugger
Ooh la la! These frenchies have berets, mustaches, and lots of love to give! Oui, these puppies can hug candy or chocolate and would make a great valentine for an animal lover or a fan of all things French.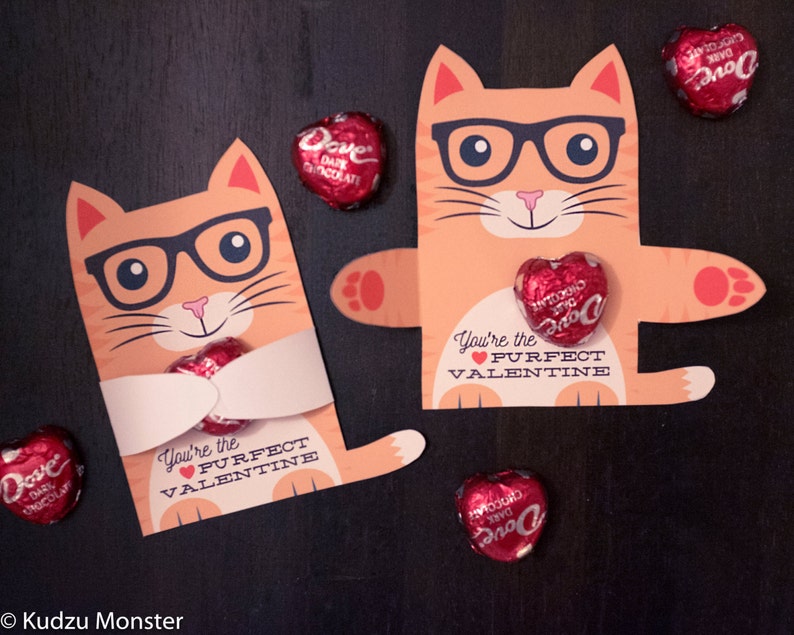 Orange Cat Valentines Candy Hugger
Not a dog person? What about an orange tabby cat with stripes and glasses? This kitten would be a purrrrfect valentine for a cat lover! Once you purchase the file you can print as many as you want! print enough for an entire classroom if you'd like.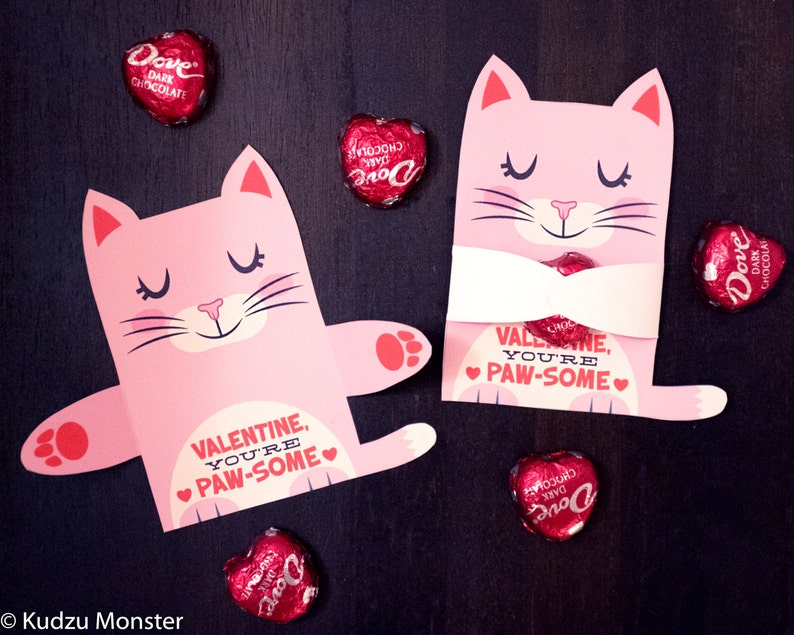 Take the valentines-ness up to another level with a PINK cat! this kitten thinks you're PAW-some. You could have it hug a Milky Way (or any milk chocolate) to emphasis the feline fun of it.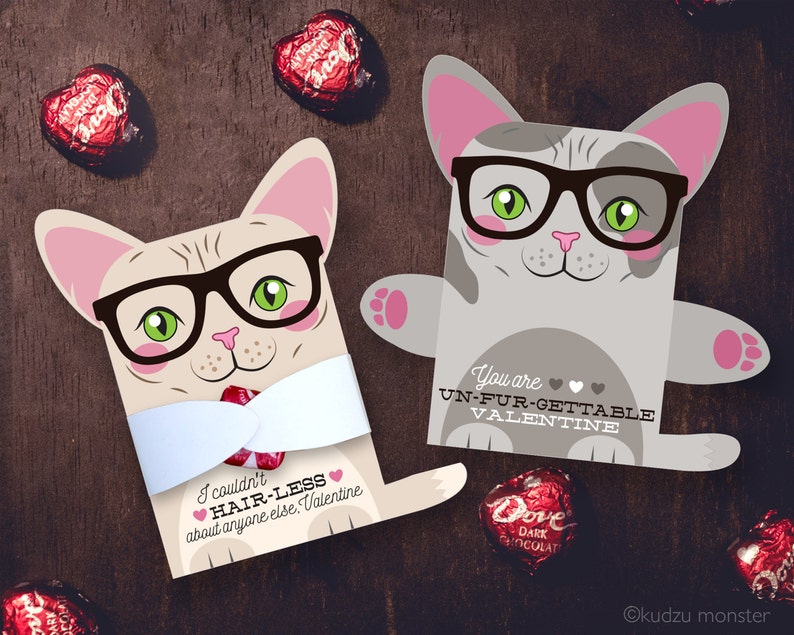 Hairless Cat Valentines Hugger
Hairless cats are adorable! These kittens have bright green eyes, glasses, and lots of cute wrinkles. One cat is cream, and the other is grey with splotches.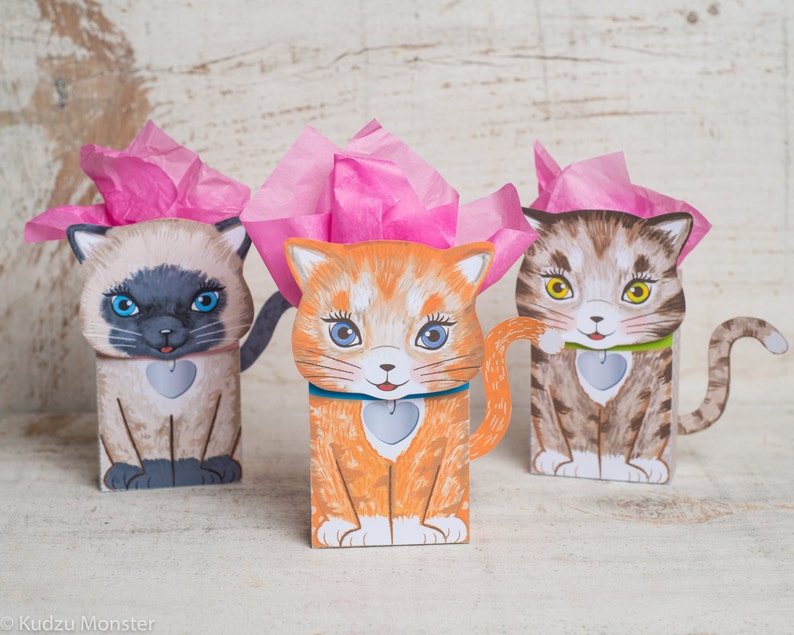 and finally, this trio of foldable kitten goodie bags are perfect for small valentines party favors or valentines gifts. They come in 3 different colors: orange, brown, and color point. The Bag is 3.5" tall x 2.5" wide x 1 " deep, the total size with the head and tail attached is 5" tall x 4.5".
Thanks for stopping by, enjoy coupon code KUDZUBLOG for 20% OFF all printable products!