Cute And Creepy Halloween Creature Printables
Halloween's going to before we know it! Planning A Halloween party? These Kudzu Monster printables feature a variety of Cute critters and creatures that are sure to add a spooky touch to any Halloween Celebration.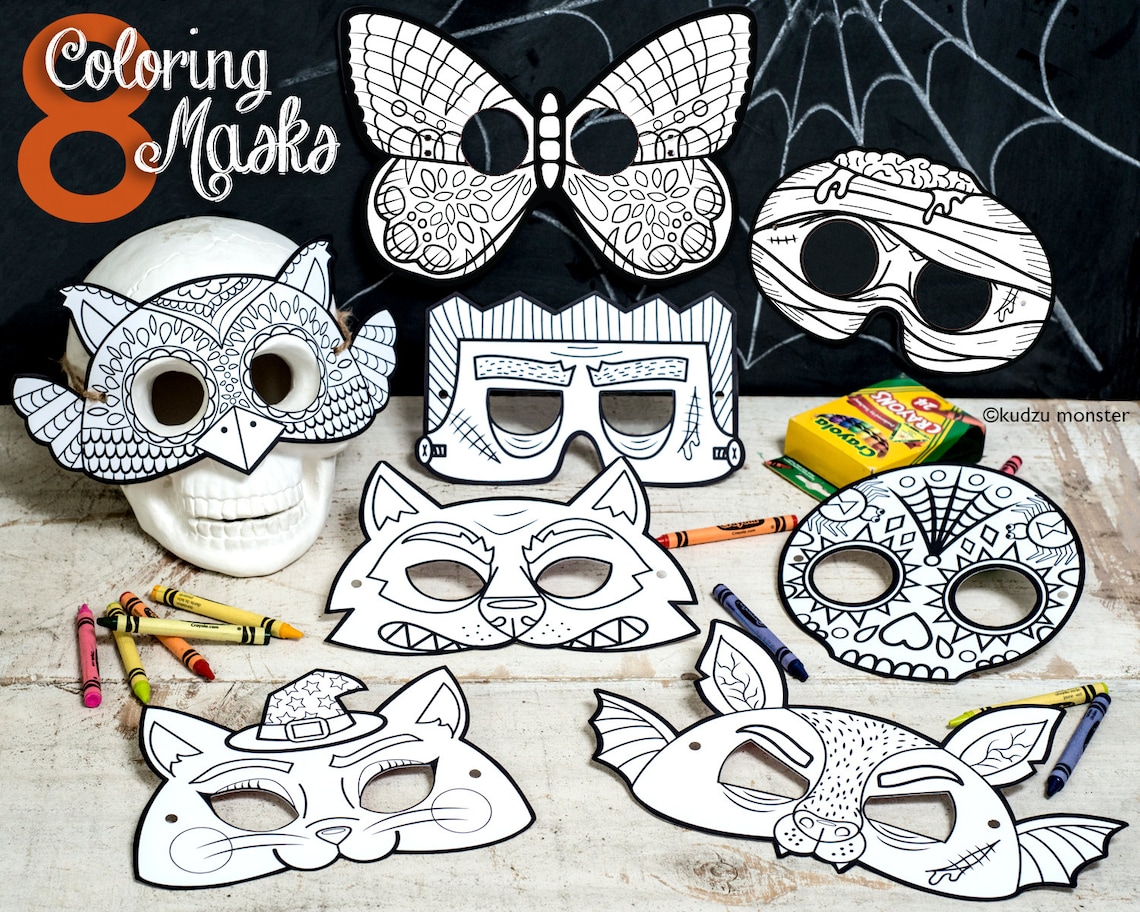 These Halloween masks come ready to be colored! Featuring a Mummy, bat, werewolf, cat, owl, butterfly, Frankenstein's monster, and a Sugar skull.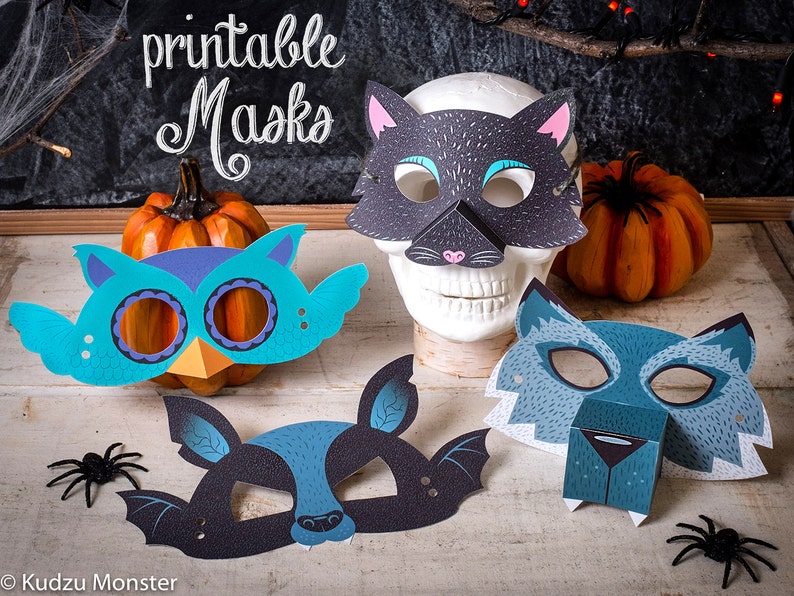 We also have these Animal masks, they come in shades of black and blue. This set consists of a werewolf, bat, owl, and cat.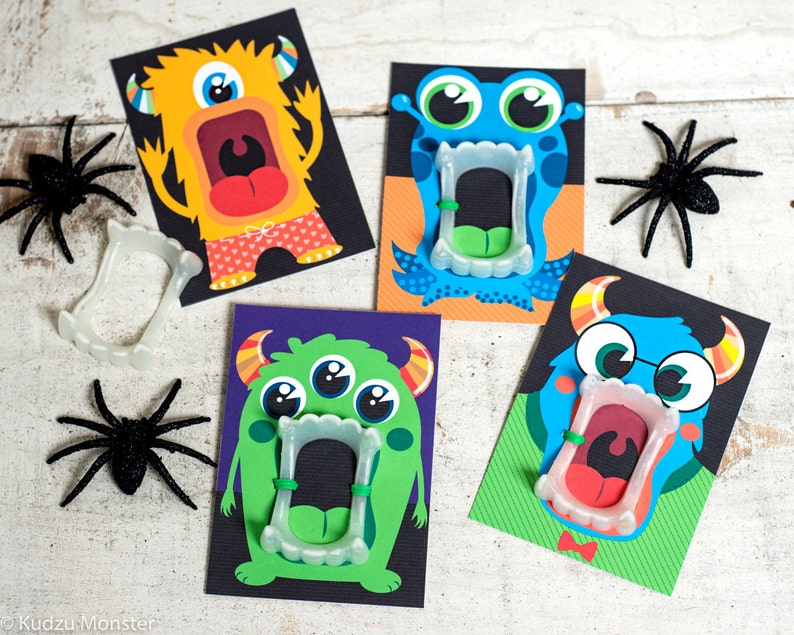 These goofy monster cards are designed to go with glow in the dark Vampire teeth. Attach them with a tie and then hand them out as party favors, or for trick or treat!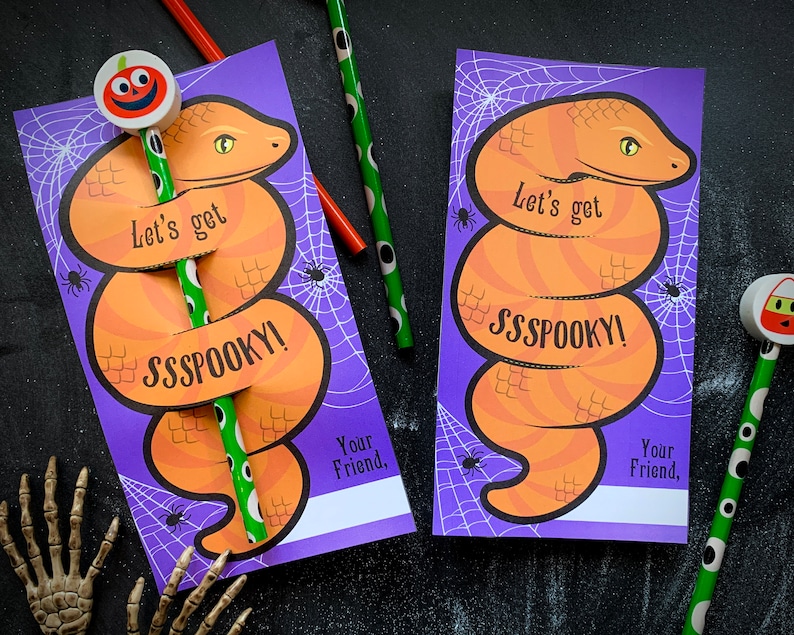 Let's get ssspooky! This party favor card features an orange snake ready to hug a pencil or glow bracelet.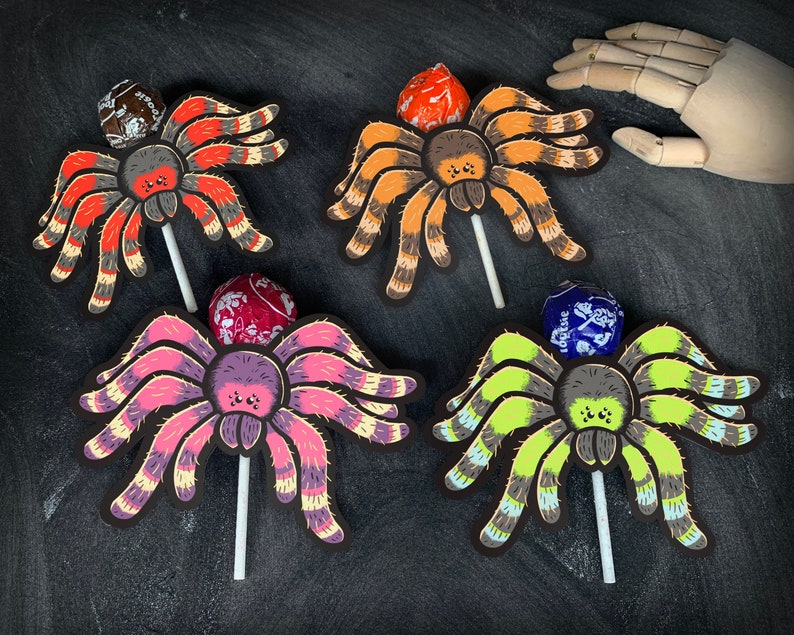 Spice up your Halloween goodies with a spider! These tarantula cards are perfect for holding a sucker, lollipop, or other candy. They come in red, orange, pink, and lime green.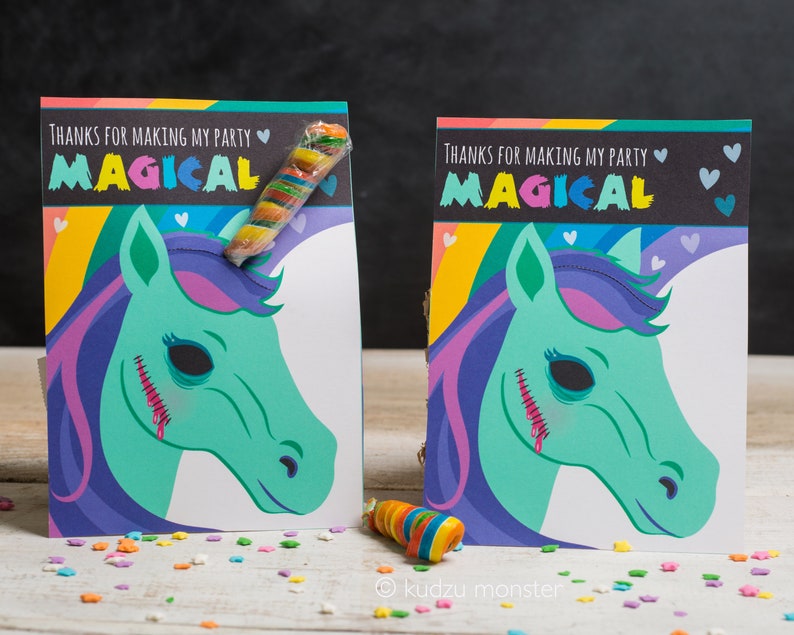 Somethings a little off about this unicorn...It's a zombie! but it'll still add a colorful and magical touch to a party favor, just cut a slit and put in a twisty lollipop for the horn!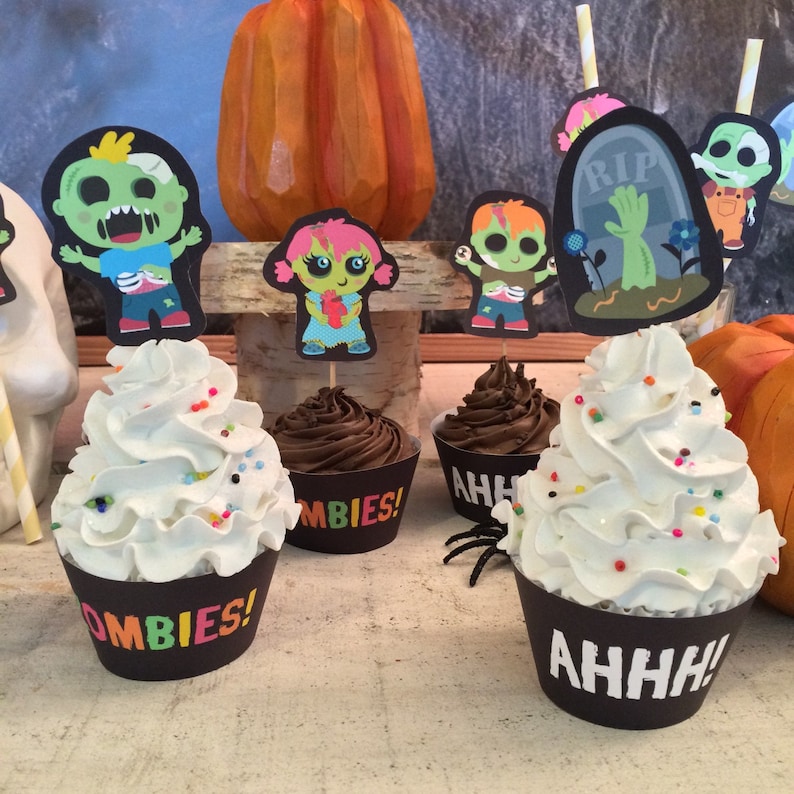 Continue the zombie theme with cupcake toppers! This item comes with wrappers and creepy-cute colorful zombies for your Halloween treats.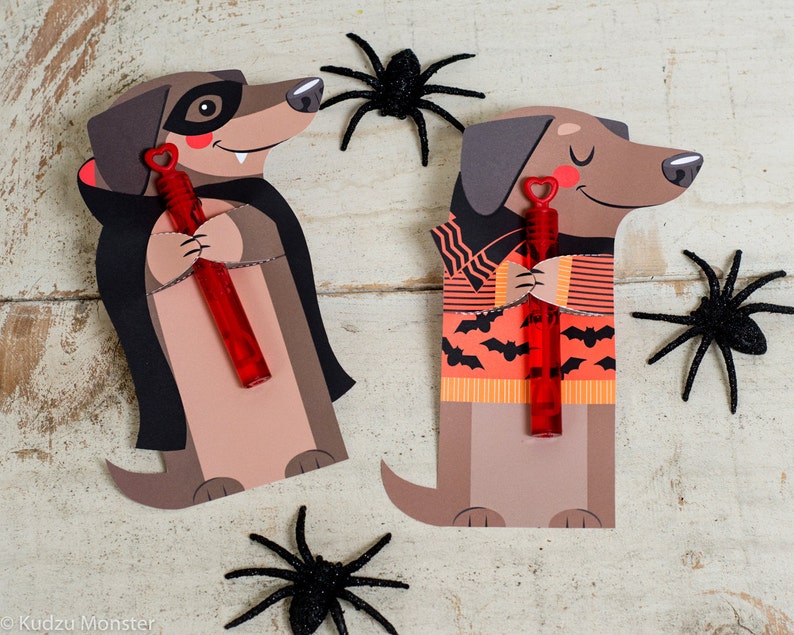 Finishing our list we have a cute Dachshund dressed up for halloween! It comes in an orange holiday sweater, and a cape costume. This works great as a pencil, candy, or glow stick hugger.
Thanks for stopping by, enjoy coupon code KUDZUBLOG for 20% OFF all printable products!
Check out Kudzu Monster's entire printable collection here.