7 Printable Father's Day Cards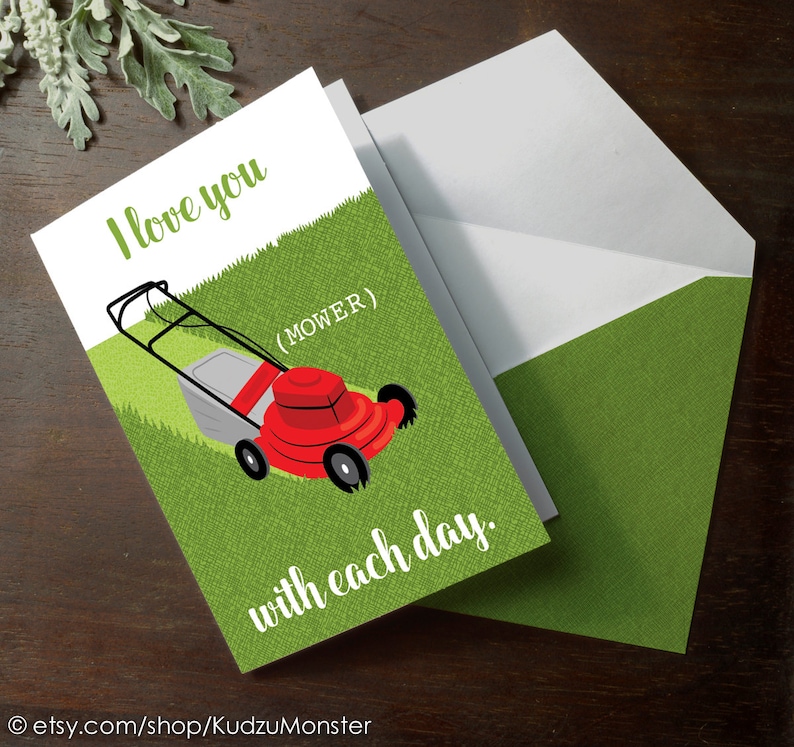 A lot of dads take pride in their lawn work! Though some just get stuck with doing it. either way, this punny card is for them. It features a red lawn mower and reads "I love you (mower) with each day." This card comes with a matching grass green envelope print out.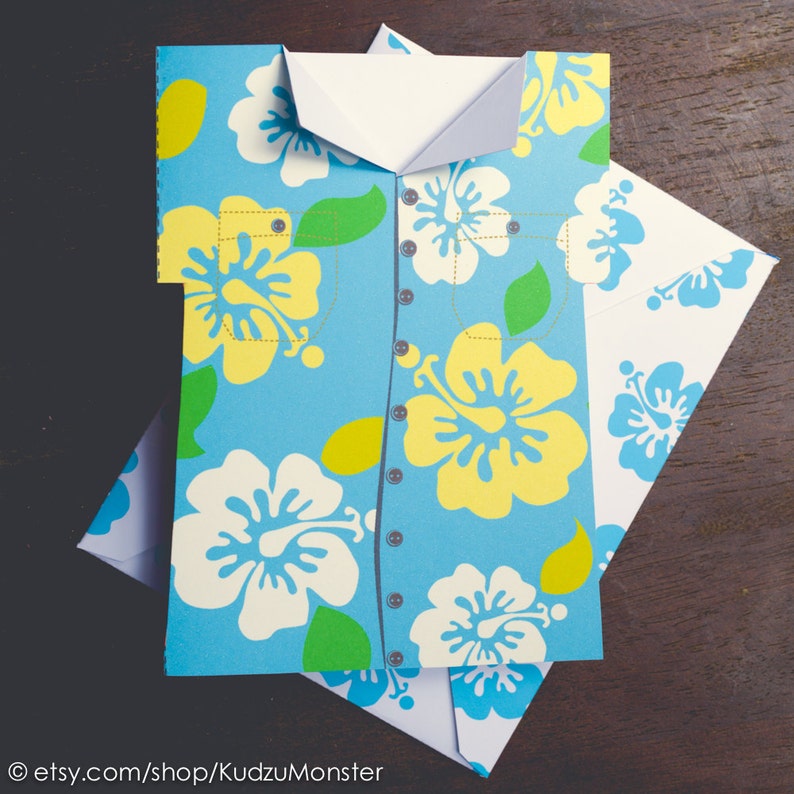 This Hawaiian shirt is blue with white and yellow flowers and green leaves. You can make a collar by folding the parts on the top, and the rest of it can easily be cut for a personal touch. It also comes with a matching envelope with a hibiscus flower pattern.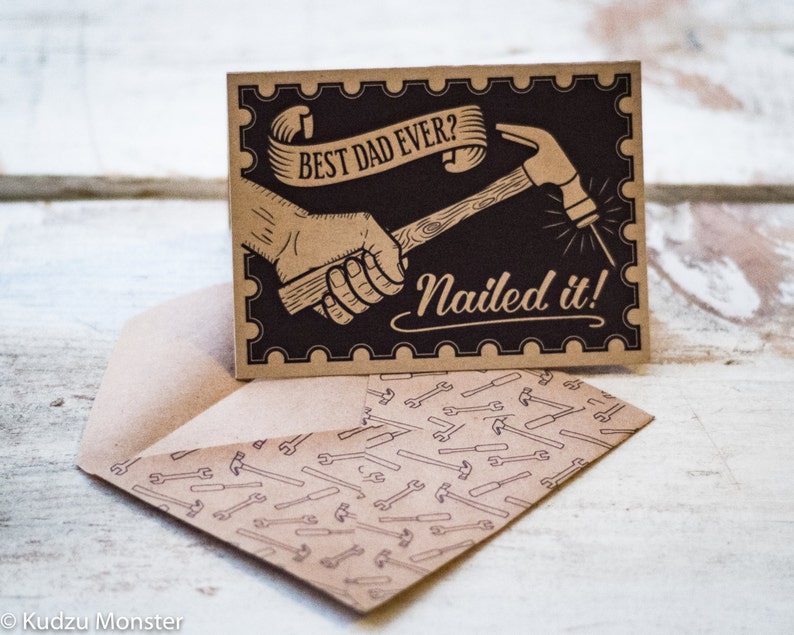 This card is for the dad that doubles as a handyman. it reads "best dad ever? Nailed it!" with a picture of a hammer. It's styled to look like a wood carving. The matching envelope has screwdrivers, wrenches, and hammers on it.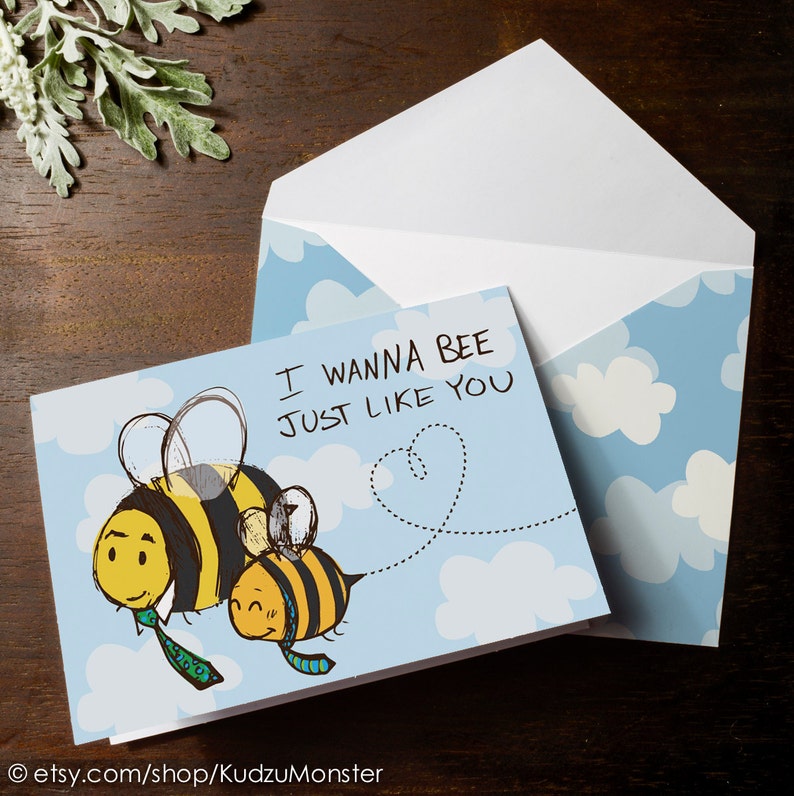 Being a dad can make you a busy bee! This card has an dad and kid bee on it. The dad's wearing a tie, and the little be is following suite. It reads "I wanna Bee Just Like You". The optional envelope is a cloudy sky and matches the background of the card.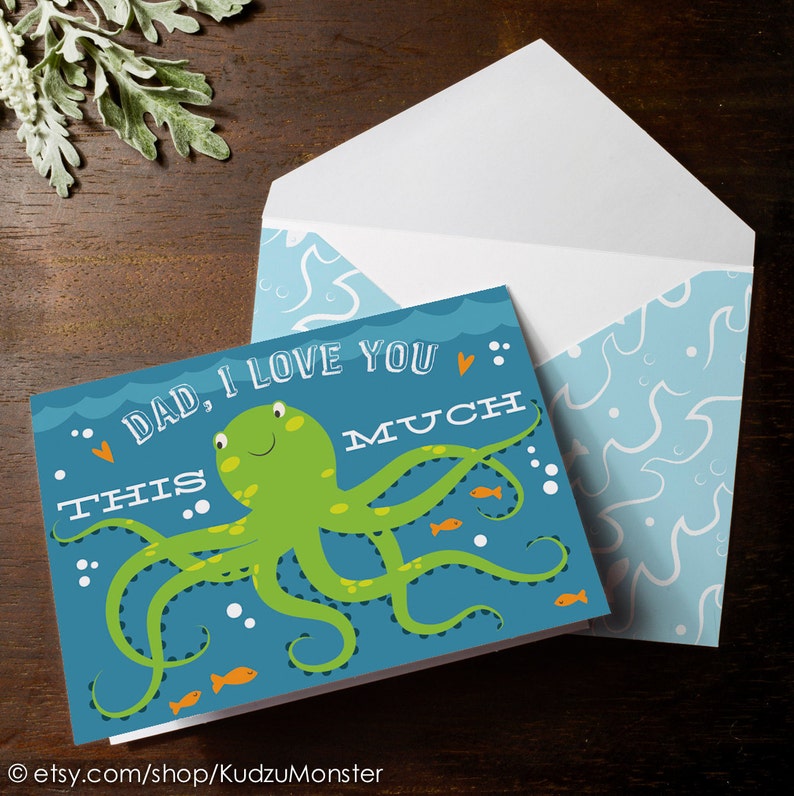 Even without eight arms, dads still manage to give the best hugs. This card is ocean blue and has a green octopus on it! The octopus is stretching it's tentacles and the card reads "Dad, I love you this much."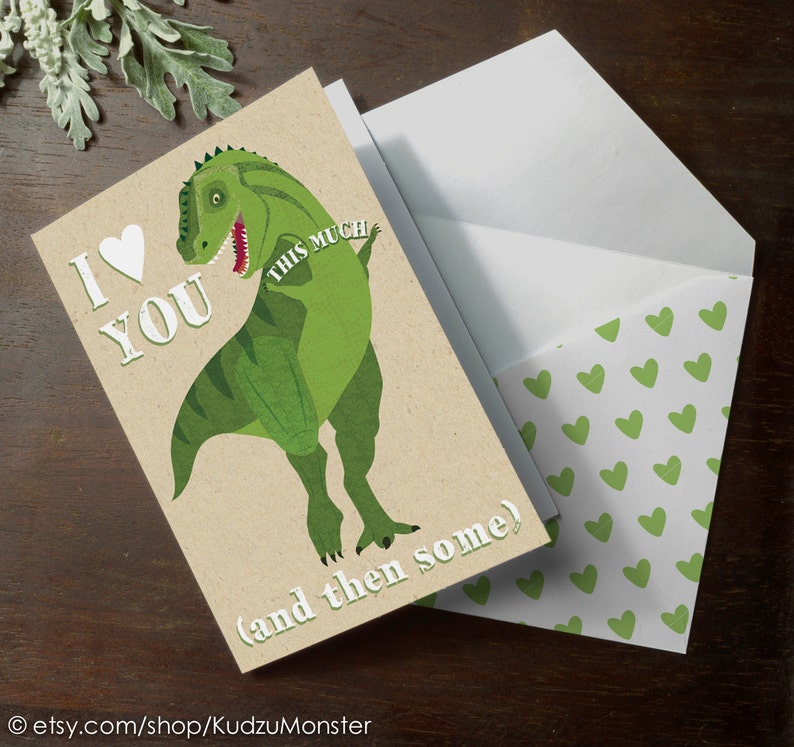 This big green T-rex is stretching his arms as far as they can go! The card reads I love you this much (and then some)" because this Dino's arms can't go that far.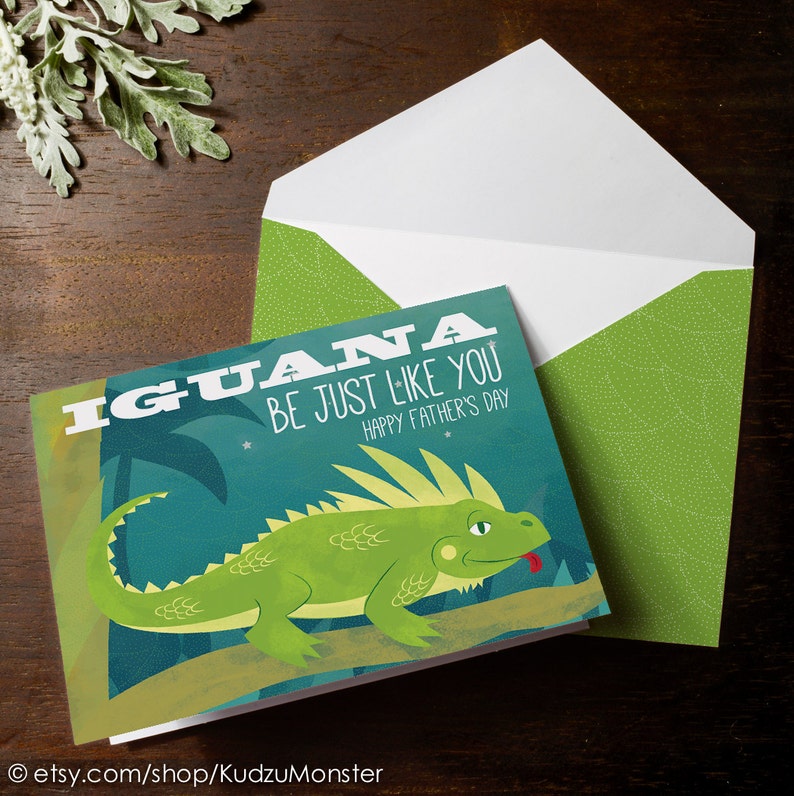 This kid's for the kid that wants to be just like their dad! It has a chillaxed iguana sticking it's tongue out on a tree. What more could you want? The card reads "Iguana Be Just Like You, Happy Father's Day."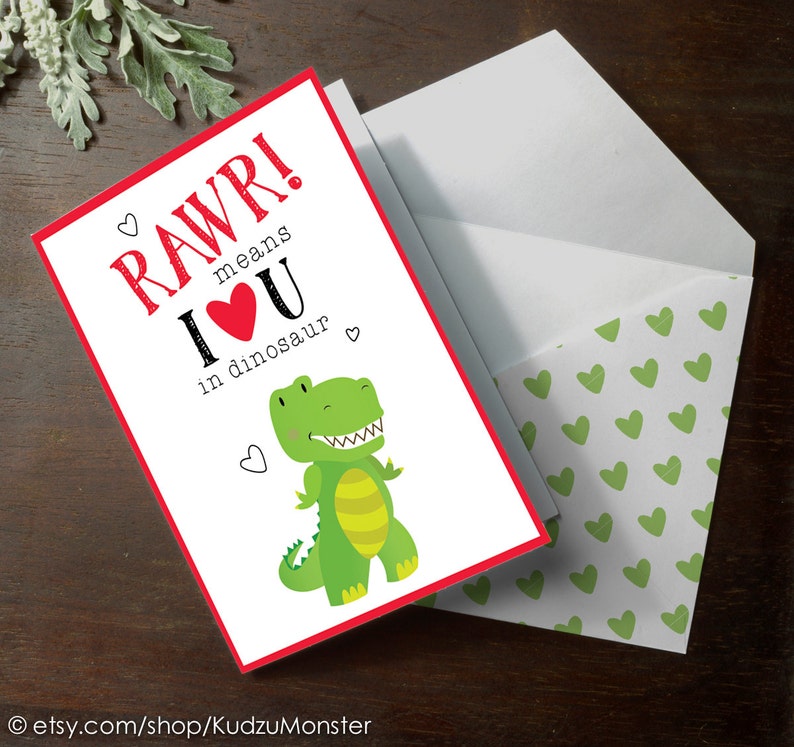 A lot of people don't know, but roar really does mean I love you in dinosaur! This card features a cute little green dino. An envelope pattern with green hearts is also included with the file.
Thanks for stopping by, and happy Father's day! enjoy coupon code KUDZUBLOG for 20% OFF all printable products!