10 Creative Mothers Day Printables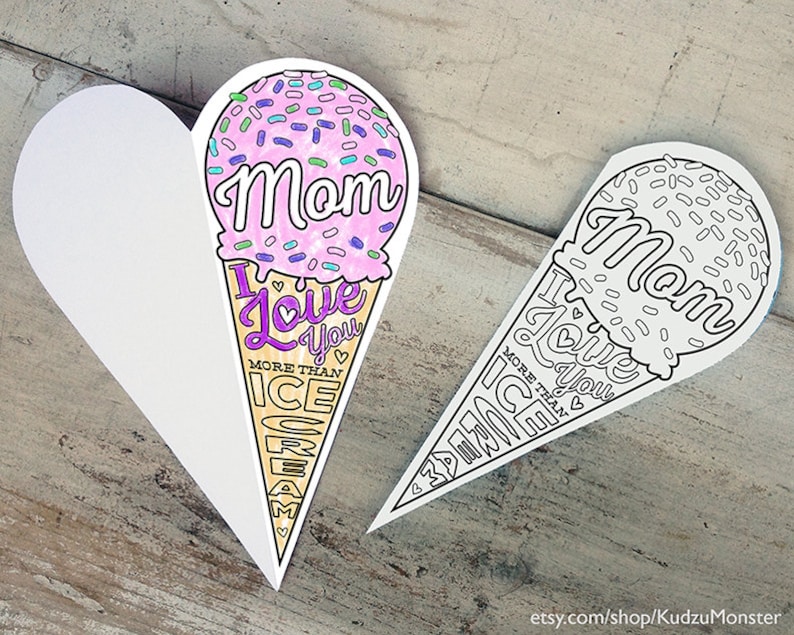 Mothers Day Color-In Ice Cream Cone Card
Ice creams pretty good, but mom, you're even better! This print is a color in card with an ice cream cone with sprinkles for the cover. The interior is empty, so you can write a personalized message. When it's folded It's the shape of an heart.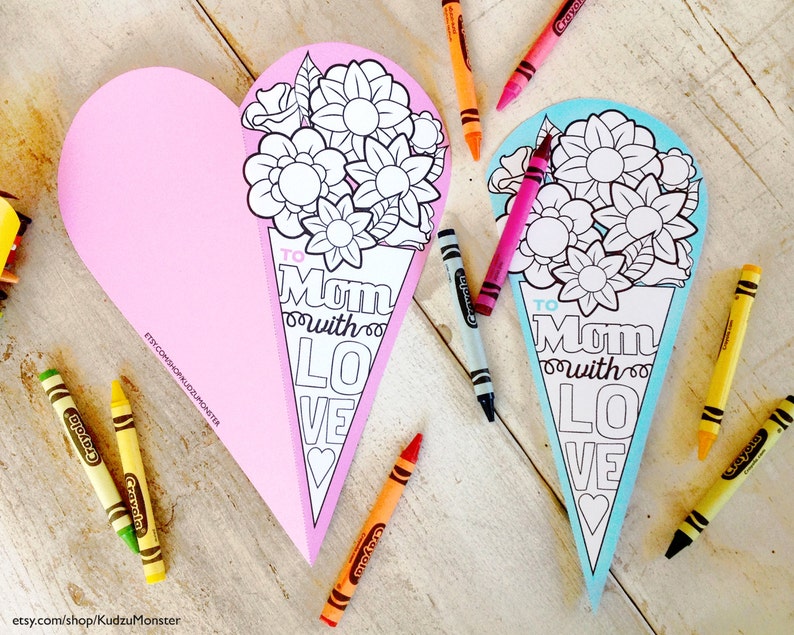 Mothers Day Color-In Flower Bouquet Card
This Bouquet card comes with a pink, blue, and white version, when you fold it it turns into a heart. The Bouquet is always white, so you can color in the flowers and color you wish!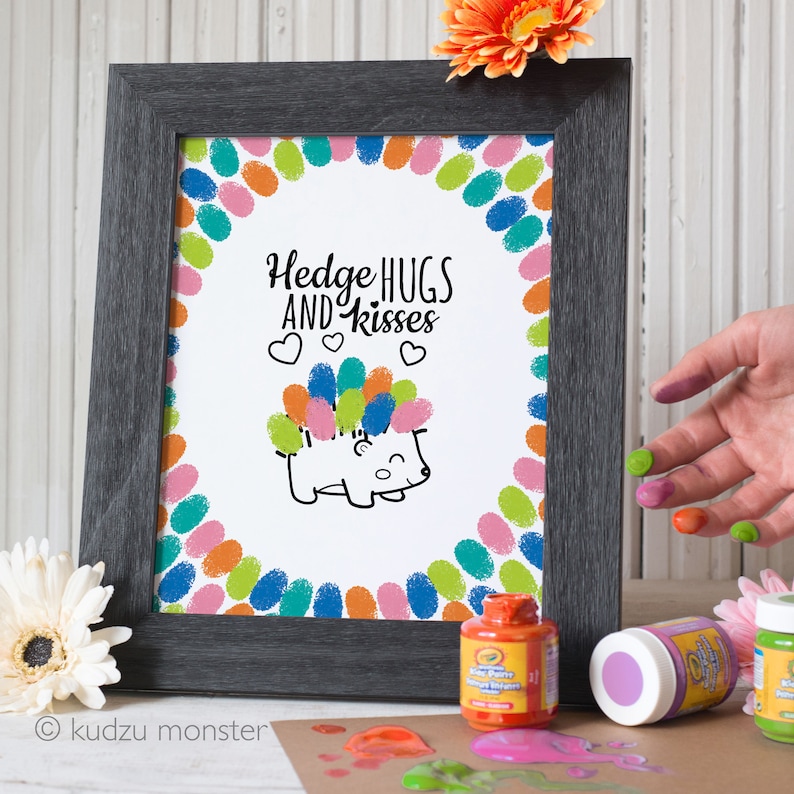 Hedgehog Finger Paint Coloring Page
This coloring page has a little hedgehog on it! use finger paints to give this critter its pins. This print has lots of negative space for a kid to paint a personal touch on.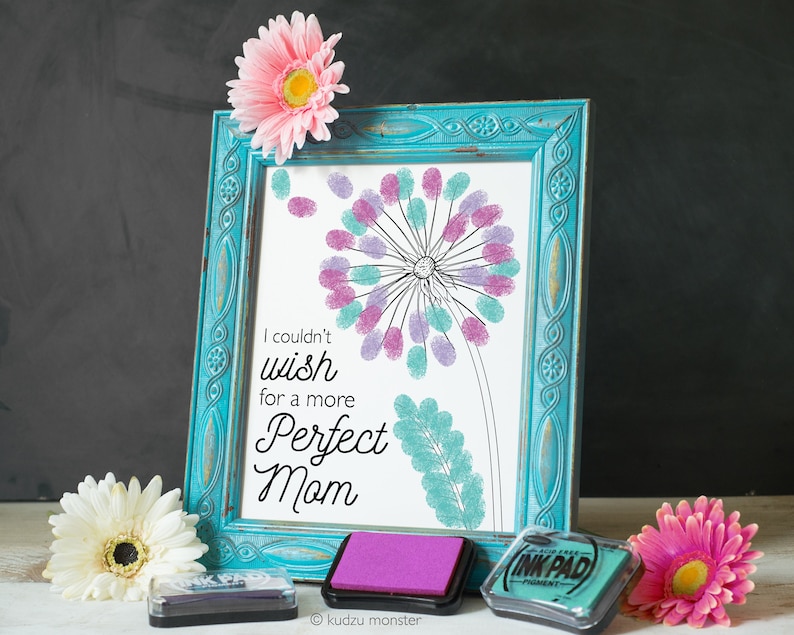 Dandelion Finger Paint Coloring Page
This finger-paint page is just dandy! Have a kid use this dandelion print as a creative jumping off point. use can use finger paints or ink pads for lots of different colors!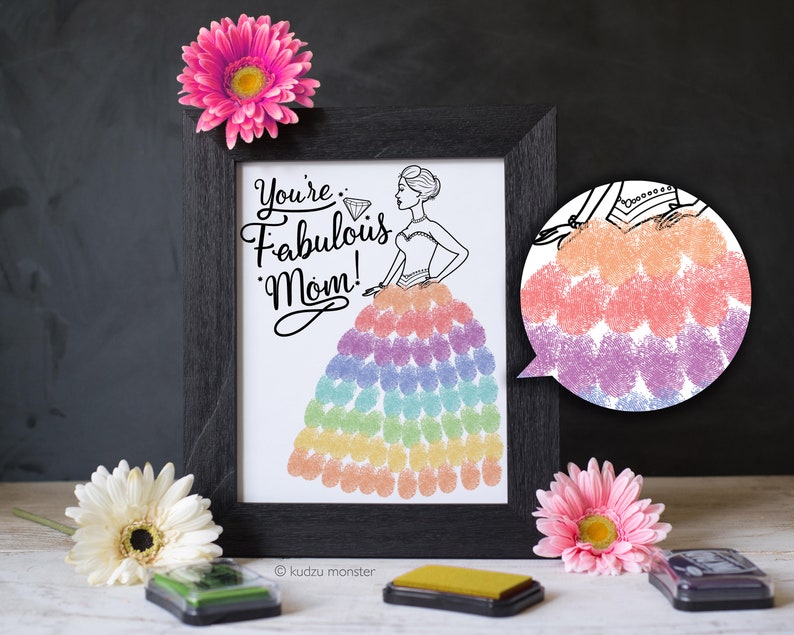 Dress Finger Paint Coloring Page
Tell mom how fancy and fabulous she is with a finger-painting of a beautiful gown! Let kids design the entire skirt of the dress, go wild with all sorts of colors and patterns.
Mothers Day Color-In Bear Pop Up Card
This printable is a 3D color-in pop up card! It features a momma bear and a baby bear in a forest. Coloring in this card would be a great way to tell mom they're loved BEARY much. It also comes with an optional matching envelope.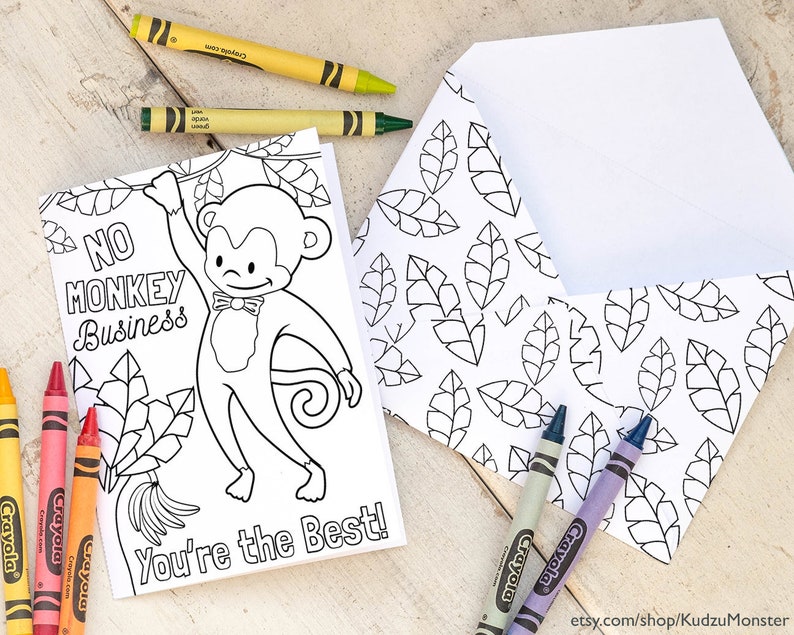 Color-In Monkey Card And Envelope
No monkey business, you're the best mom! This cute monkey is wearing a bowtie and is ready to be colored in! The envelope pattern features leaves from banana trees.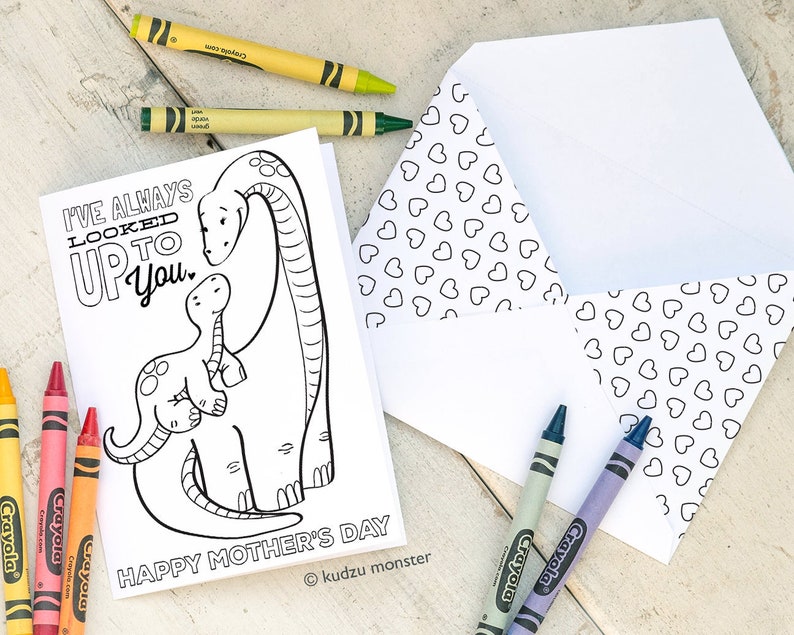 Color-In Dinosaur Card and Envelope
This card would be a great choice for a kid (or mom!) who's a dinosaur lover. Color-in the mother and kid brachiosaurus any way you please, the printable comes with a pattern for an optional envelope as well!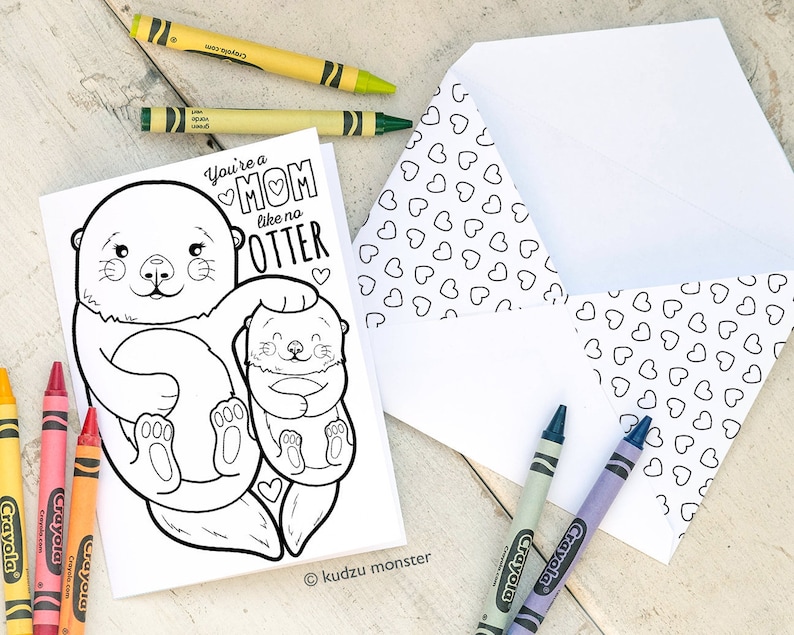 Color-In Otter Card and Envelope
This Ottery-adorable print is a coloring sheet! It features two--you've guessed it--otters! Like with all Kudzu Monster printables, you may print as many of these as you like for a friend group or classroom.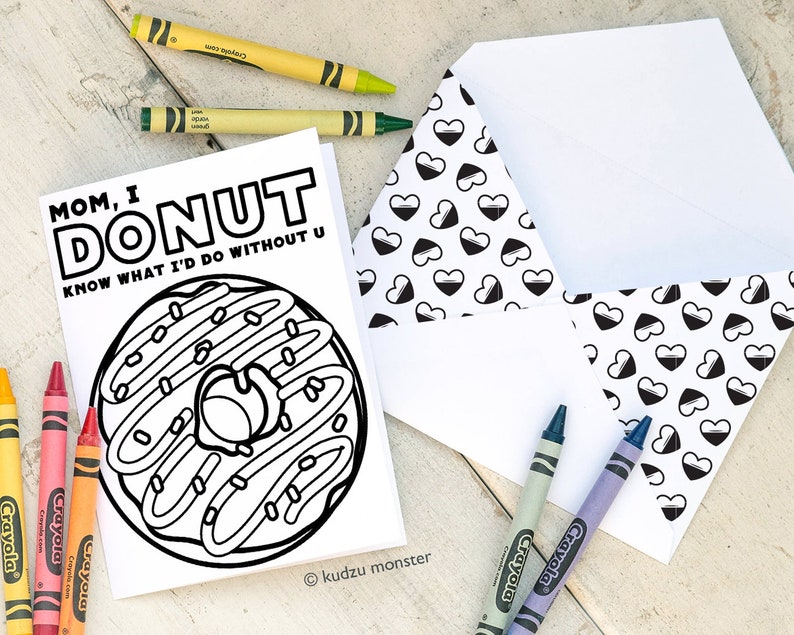 Color-In Donut Card and Envelope
This sweet card features a delicious looking donut to color in! Let a kid get creative and color the pastry in with any colors they want! after you're done decorating, fold the paper so that the donuts on the front, then write whatever you want on the inside! 
Thanks for stopping by, and happy mothers day! You can check my shop for more printables. enjoy coupon code KUDZUBLOG for 20% OFF all printable products!