Get a code for 20% OFF by subscribing to Kudzu's newsletter at the bottom of the page.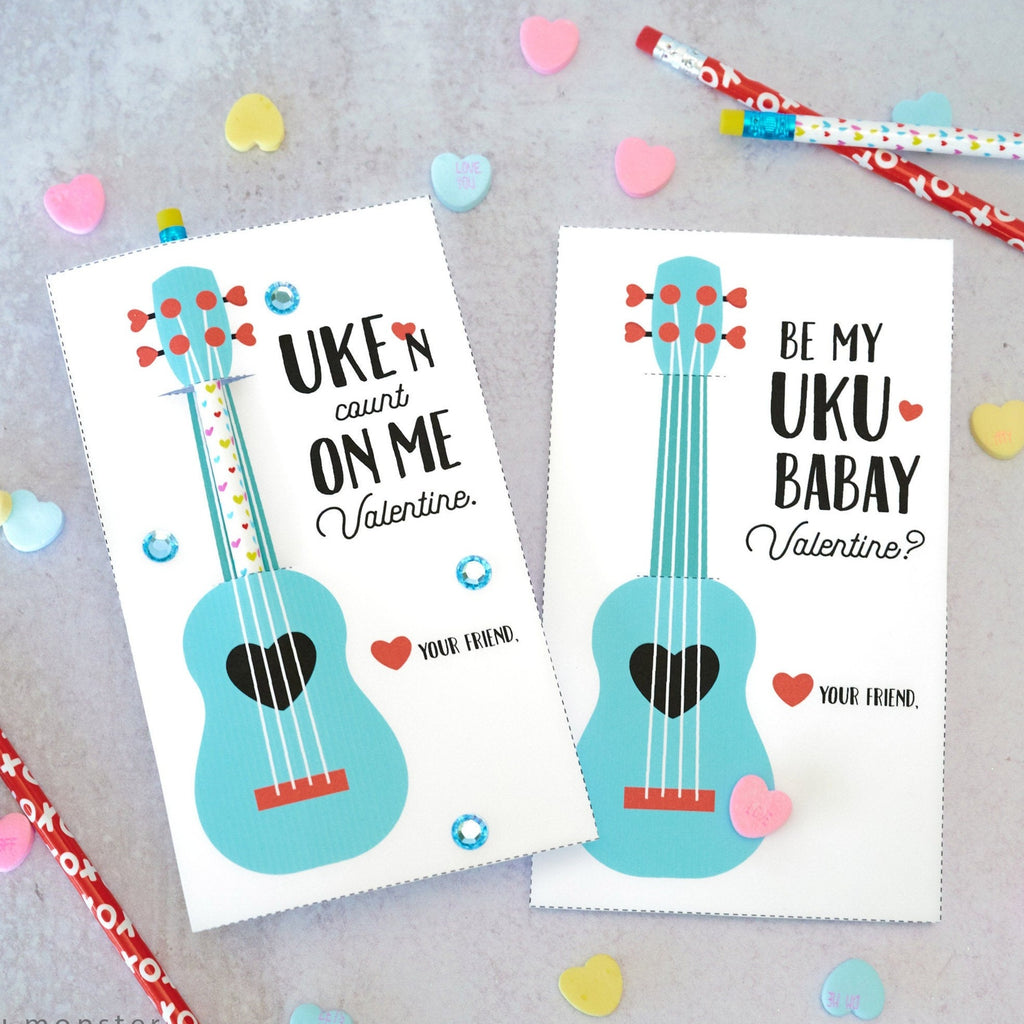 Ukulele Pencil Holder Valentine
$ 4.00
JPEG instant download of a ukulele pencil holder valentine.
They print 2 per page. They measure 4.2 x 7.2 inches each.
It reads: "UKE'n count on me" and "Be my UKU-babay Valentine?"
Once you download the file, you can print as many as you want! Print valentines for the whole classroom.
When printing, choose the "print actual size" feature in your print settings to ensure the toppers are the correct size.