Get a code for 20% OFF by subscribing to Kudzu's newsletter at the bottom of the page.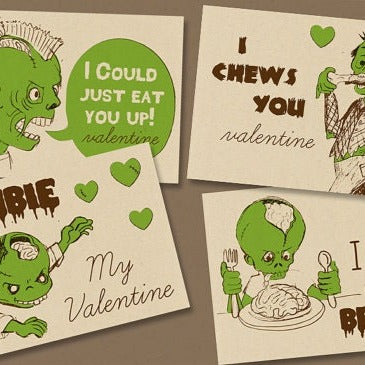 Retro Zombie Valentine Combo Pack
$ 6.75
This is a printable PDF with four different original valentine illustrations by Tiffany Everett of zombies.
The cards read:
"I could just eat you up valentine!"
"Zombie my valentine"
"I Chews You"
"I love you for your brains"