Get a code for 20% OFF by subscribing to Kudzu's newsletter at the bottom of the page.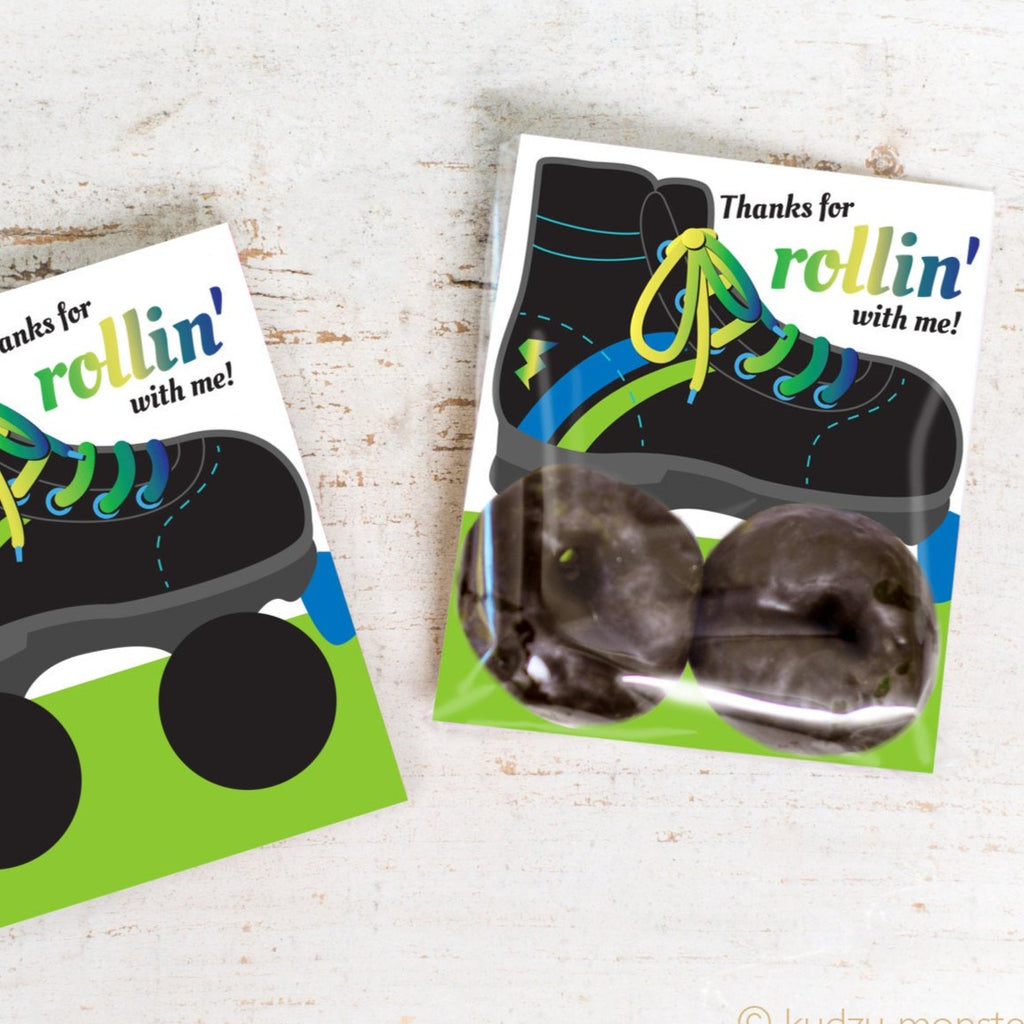 Black Roller Skate Thank You Treat Bag Insert
$ 5.00
This is an instant download of printable party favor cards/roller skate baggie inserts for donuts. I designed it for Hostess Donettes or Oreos. Some other cookies may work too.
It reads: "Thanks for rollin' with me!"
They print 4 per page and measure about 3.5" x 4"
Bag: I used a sheet of cellophane and taped it on the back. I also tried a sandwich sized ziploc bag, then folded and taped the excess behind the card and that worked well too!