Get a code for 20% OFF by subscribing to Kudzu's newsletter at the bottom of the page.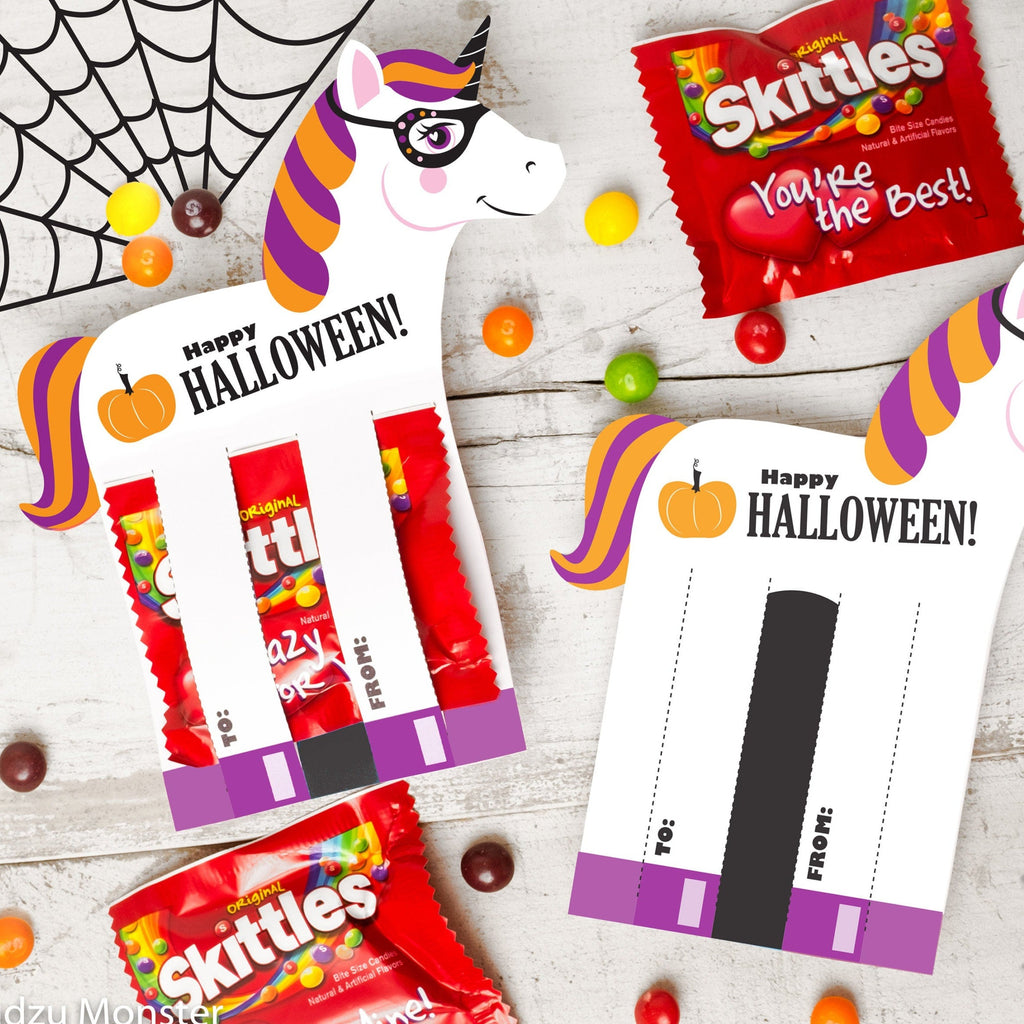 Halloween Unicorn Candy Holder
$ 7.75
This is an INSTANT DOWNLOAD of printable Halloween unicorn candy holders.
They print 2 to a page.
Once you download the file, you can print as many as you want! Print cards for the whole classroom.
After cutting out, each card is 6x7 inches.
Dotted lines indicate where an adult should cut to insert a fun-size Skittles bag or other candy. An exacto knife or box cutter is best for making the slices.