Get a code for 20% OFF by subscribing to Kudzu's newsletter at the bottom of the page.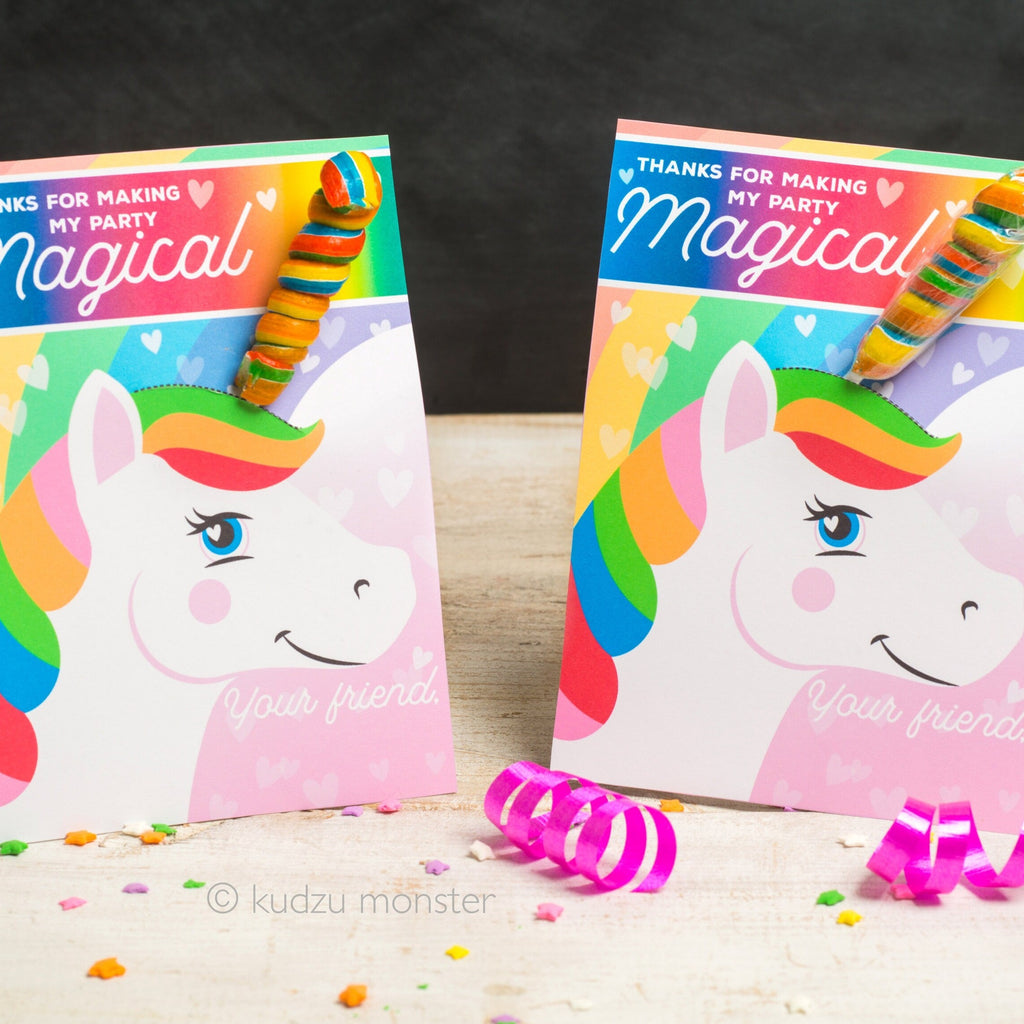 Unicorn Horn Lollipop Birthday Party Favor
$ 4.50
Rainbow Unicorn Party Favors
Make a slit on the dotted guide line and insert a twisty lollipop. I found these lollipops at Party City.
This is an INSTANT DOWNLOAD of printable JPEG cards.
They print 2 per page.
DIMENSIONS: 5.8" tall x 4.2" wide.
Once you download the file, you can print as many as you want! Print valentines for the whole classroom.