Get a code for 20% OFF by subscribing to Kudzu's newsletter at the bottom of the page.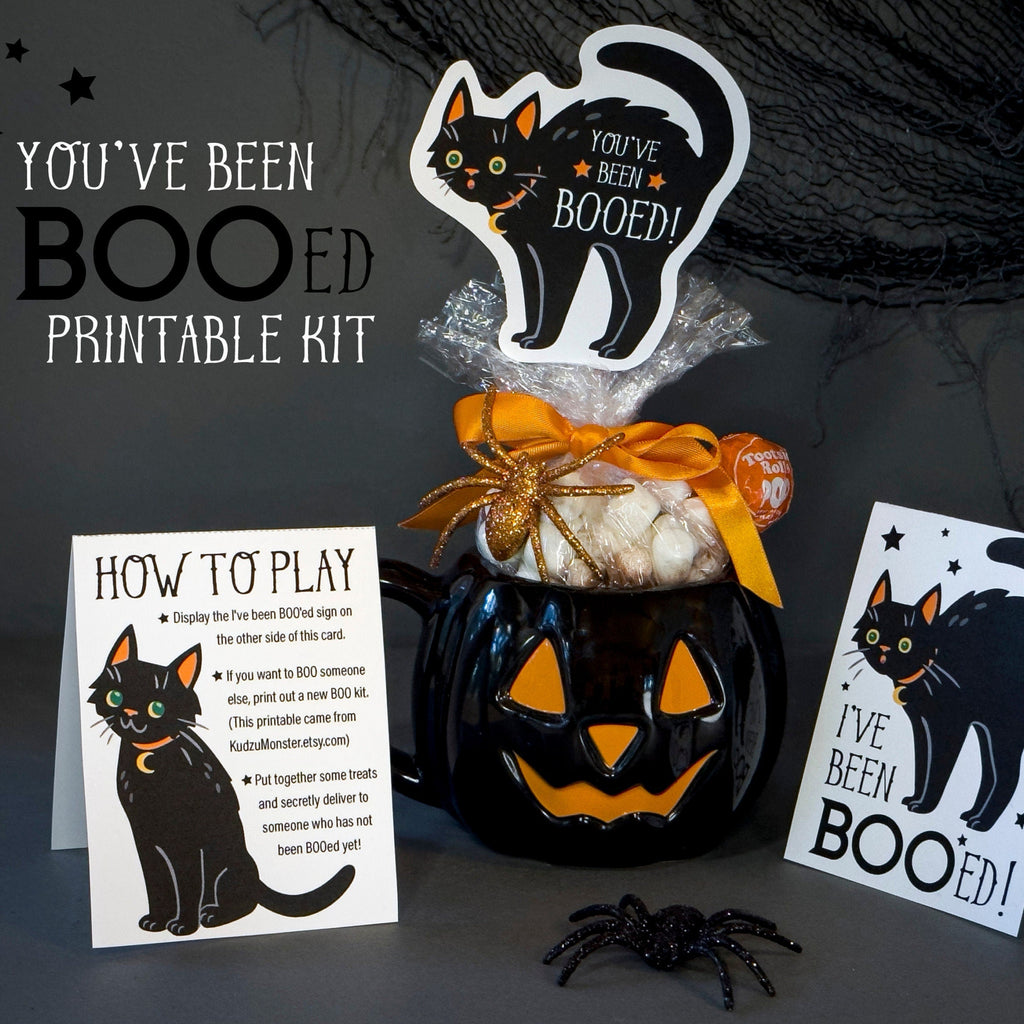 You've Been BOOed Black Cat - Office Game
$ 4.00
Printable YOU'VE BEEN BOO'ED kit to spread some Halloween cheer!
This is a fun game where you anonymously surprise a neighbor, friend, or coworker with a small gift or basket of candy.
This instant download Halloween Boo kit includes a PDF and a JPEG of the following printable items. The entire kit prints on a single page of card stock.
-You've Been booed scared cat sign- tape to gift, use as a gift tag, or tape to wooden dowel/Halloween pencil (as seen in photo).
Size is 4 in x 4.4 in.
-Tent card sign sized at 3.4 x 4.5 in after folding. One side reads "I've been BOOed".
The opposite side has instructions for how to play:
•How to play:
•Display the I've been BOO'ed sign on the other side of this card.
•If you want to BOO someone else, print out a new BOO kit.
(This one came from KudzuMonster.etsy.com)
•Put together some treats and secretly deliver to someone who has not been BOOed yet!
The tent card should be printed on thick card stock so it is rigid enough to stand up.
-Finally, I'm including a print release in case you decide to have these printed at a local copy shop.
This kit was designed in collaboration with Courtney Mayo for Kudzu Monster.
Thank you and Happy Haunting!